As stated previously, due to the fact that I am poor, my favourites tend to be seasonal, rather than monthly, like many of my blogging buddies. But that's okay! It just means they're meatier and chock full of stuff that I'm going to peer pressure you into buying! (Kidding)
So, here are my 2016-17 Winter Favourites!
Fashion
Blanket Scarf – Primark
I got this scarf for Christmas and I honestly have worn it every single day since. It's so cozy and soft, and is perfect for when the heating at work packs up and when I'm too tired to function.
One of these jumpers was featured in my Winter OOTD post from Blogmas 2016, and I actually have three of these. One in black, one mint and one dusky pink and I am obsessed. They are so cheap, easy to wear and style and so comfy for the cold days. I honestly really hope these come back next winter too.
Dressing Gown – Tesco
Another Christmas goodie, this time from Mum. It was her personal mission to find me a new dressing gown that I liked for Christmas (I'm v fussy). And safe to say she did well. This dressing gown is honestly the softest, cosiest thing I've ever felt, it fits perfectly and the hood even has little bobble ears on. What more could you possibly ask for?
Beauty
Supercat Liquid EyelinerSupercat Liquid Eyeliner – Soap and Glory
Once again, a Christmas gifted item. I was absolutely not expecting this one from a family friend, but they did so well with it. A proper review will be coming soon,as I've been meaning to write one since Christmas Day, but you'll already know that it's a favourite!
iDivine Eyeshadow Palette in 'All Night Long' – Sleek
I wasn't into eyeshadow at all until I purchased my Revolution 12 Days of Christmas Box on Black Friday last year, but since then I've had a bit of a spend on more drugstore palettes, including this one. The colours are beautiful and blend and match so well and the pigmentation of them is incredible value for money.
Brightside Bubble Bar – LUSH
Yes, I'm still  raving about this bloody bubble bar. And yes, I did get three for Christmas (and another for my birthday this week…). What can I say? I'm a citrus lover.
Music
I've loved The Maine for about four years now (wow) and even though my emo phase has somewhat passed, this band never will. I'm seeing them live for the second time in a few weeks (March at the Electric Ballroom, Camden) and I couldn't be more excited, especially for the upcoming album Lovely, Little, Lonely. Everything this band makes makes me happy, and they're like a warm hug to my emotions.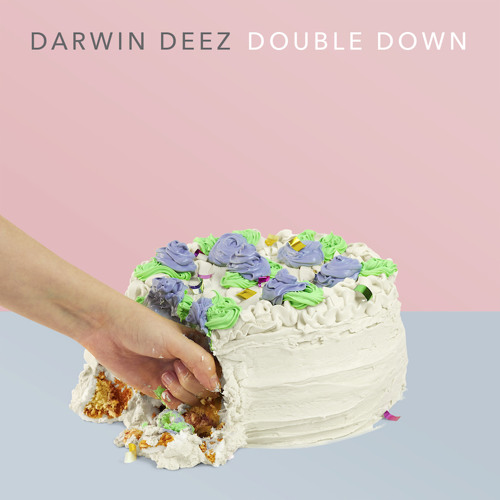 I discovered this song while listening to The Hannah Witton Show at work, and it just grabbed me, you know? It's one of those songs that makes me want to dance and sing to in the car and I don't know. It's just catchy. Go listen.
I first listened to the Night People single when it was released in the autumn and found it good, but not enough to be really excited. It was only when I found out that YMAS are doing a UK tour (which I am going to!!) in the Spring that I decided maybe I should listen to their latest album. And I honestly love it. Every song is awesome, and YMAS are one of the bands that I think only get better.
Other
The Hannah Witton Show – FUBAR Radio
What gets me through those long, dark days stuck in the office, you ask? Well, here's your answer. I got into Hannah's content after finding her YouTube channel, and resolutely identifying with everything she stands for. When I found out she hosted a podcast/radio show every week that I could listen to FOR FREE, I got even more obsessed. Every one of Hannah's radio episodes are absolute gold, and you're never left bored.If you're a fan of sex jokes, rudeness and familiar YouTube faces, check this out!
Driving!!
So, as some of you may know (and some of you may not) I passed my driving test at the start of December. Yessssssss. Being able to drive my little Edna (my KA) around just us two, blaring the 'tunes and generally being awesome… it's a good feeling. And also not having to get lifts all the time is nice.
So there you go, my Winter Favourites. Honestly, the past couple of months have been very up and down, life-wise, and I'm so excited to get into spring as there are some really exciting things coming up.
What were your favourites from over Christmas and New Year, and are any of yours the same as mine? Let me know! And I'll see you again at the end of the week for a special birthday post! Thanks!
Jess x